The Elements Fire Collection adds character and warmth to any outdoor/garden living space. Guests and family will be charmed by the contemporary lines and organic materials inspired by the earth's resources in their purest forms. Powder-coated in a rust finish will provide years of care-free use. The entire line is accented with real river rock making each Elements sculptural piece a one-of-a-kind work of art and will blend seamlessly in to any landscape. At the fiery heart of your Elements firespace is SunJel fuel. SunJel gives you a rich, mesmerizing, flame that leaps 7 inches, or more. Each single use can of SunJel burns an average of 3 hours, with no mess or cleanup. A perfect complement to any outdoor living space.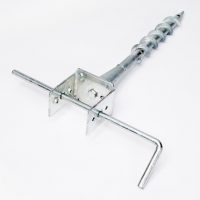 Auger Torch Mount
OD-AUG
Constructed of galvanized steel
Augur drills into soil 16 inches for semi-permanent installation
Leverage bar included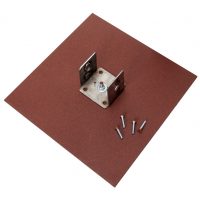 Free-standing Torch Plate
OD-FTP
Constructed of rust colored, powder-coated, steel
Designed to provide stable, surface mount installations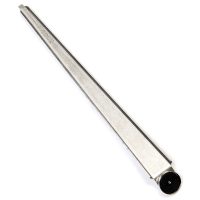 SunJel Lid Opener & Snuffer
ACC-LO-14
The narrow end of the 14 inch SunJel Lid Tool helps you safely remove the lid from your SunJel canister. At the end of your activity use the magnetic end to return the lid to the top of the canister to completely and safely snuff the flames. Be sure to wait at least 10 minutes once flames have been extinguished before removing the can from the firespace device. Appropriate caution should be taken any time fire and flammable liquids are present.